Have your art seen by
thousands
at Native Sun dispensaries 
Overview
Native Sun is searching for talented local artists to submit their original artwork for the chance to have their creation showcased as a large-scale mural at our three prime locations and grow facility. The winning artist will be commissioned to bring their vision to life at our locations, where thousands of people will see their art every day!
Contest Rules & Guidelines
How it Works  
Complete the

online application

, where you will share your portfolio and submit a sketch of your mural concept for Native Sun (click here to submit!)

Our panel of judges will review submissions and pick the artist that best capture's Native Sun's mission, values, and vibe in their idea (see below)

The winning artist will be commissioned to bring their murals to life at our Native Sun locations, including our newest dispensary in South Boston

The winning artist's work will be on display for a minimum of six months as well as promoted across Native Sun's social media, email, and website channels
Artwork Criteria
Designs must be original, unpublished works created by the submitting artist.

The mural should reflect Native Sun's mission, values, and vibe (see below)

Artwork must be suitable for public display and not contain any offensive, political, or explicit content.

Artwork must not contain cannabis references such as pot leaves or smoking 
Native Sun's Mission
Our mission is to curate experiences that allow all people access to the best that cannabis has to offer.
Native Sun's Vision
Our vision is a world where the use and appreciation of cannabis is de-stigmatized, people are able to access high quality cannabis at an affordable price and have the education and support to find the cannabis that's best for them. We envision Native Sun to be a company on the forefront of cannabis experience, elevating the perspective on what cannabis can be and how it can benefit people, while building a sustainable and fair company structure that benefits everyone.
Native Sun Values
Accountability: We hold ourselves accountable for our contributions to our teams success and to meeting the needs of our guests who trust us to provide for them.
Positivity: We embrace the positive nature of cannabis and approach all situations with a positive and proactive mindset. We always assume positive intent from everyone.
Ownership: We own the responsibility we have as stewards of the cannabis plant, as members of a team, and as operators of a business; we take personal responsibility for making things happen and contribute to our success.
Teamwork: We understand that only through the strength of our collective teams can we achieve our shared mission.
Gratitude: We are grateful for the opportunities we have to follow our passions and make a positive impact on the world through cannabis.
Hospitality: We go out of our way to make people feel like they belong at Native Sun.
Mural Locations 
South Boston (opening Fall 2023!)

North Attleboro 
Panel 1= 134"W x 100" H, Panel 2 = 95"W x 100" Tall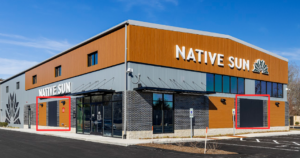 Hudson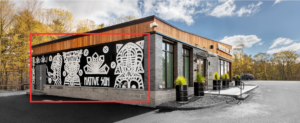 Deadlines 
August 16, 2023: Application Opens (submit here)
August 30, 2023: Application Closes
September 7, 2023: Winner Notified 
September 18, 2023: Begin South Boston mural 
Who Can Enter?
The competition is open to artists aged 21 and above, who are Massachusetts residents

Must be available to complete the mural work in South Boston, North Attleboro, and Hudson, Massachusetts in September 2023. 
The Fine Print
Selection Process
A panel of judges, consisting of Native Sun company leadership, will review all submissions.

The panel will select one (1) winning design for each location, based on the following criteria: artistic merit, originality, relevance to the Native Sun mission, values, and vibe, and feasibility for installation.

Winners will be notified by email and announced publicly on Native Sun's website and social channels.
Payment and Installation
The winning artist will be commissioned to install the mural at the requested Native Sun locations for an amount mutally agreed upon before installation begins. 

Native Sun will cover the cost of materials and installation of the winning mural.

Artists must be available for consultation during the installation process, either in-person or remotely, as required by the competition organizer.
Copyright and Usage Rights
The artist retains the copyright to their submitted artwork.

By entering the competition, the artist grants the Native Sun a non-exclusive, royalty-free, perpetual license to reproduce, display, and promote the winning designs in connection with the Mural Competition and any future editions.
Liability
Native Sun is not responsible for any lost, damaged, or incomplete submissions.

Native Sun reserves the right to disqualify any entry that does not comply with the contest rules and guidelines.